Publishing Multiple Line Items
Hubdoc now supports the ability to publish to multiple line items from a single document. You may need to do this when a single bill, invoice or receipt
Has several line items, where each requires a different account code

Has taxable and non-taxable portions, like a grocery store bill or a restaurant receipt with a tip (in jurisdictions where businesses must track their sales tax paid)

Has inventory-related information, which you track using your cloud accounting software
How to publish to multiple line items:
1. Confirm the supplier, date, amount and tax amounts (if applicable) in your document, just as you would for a single line item document.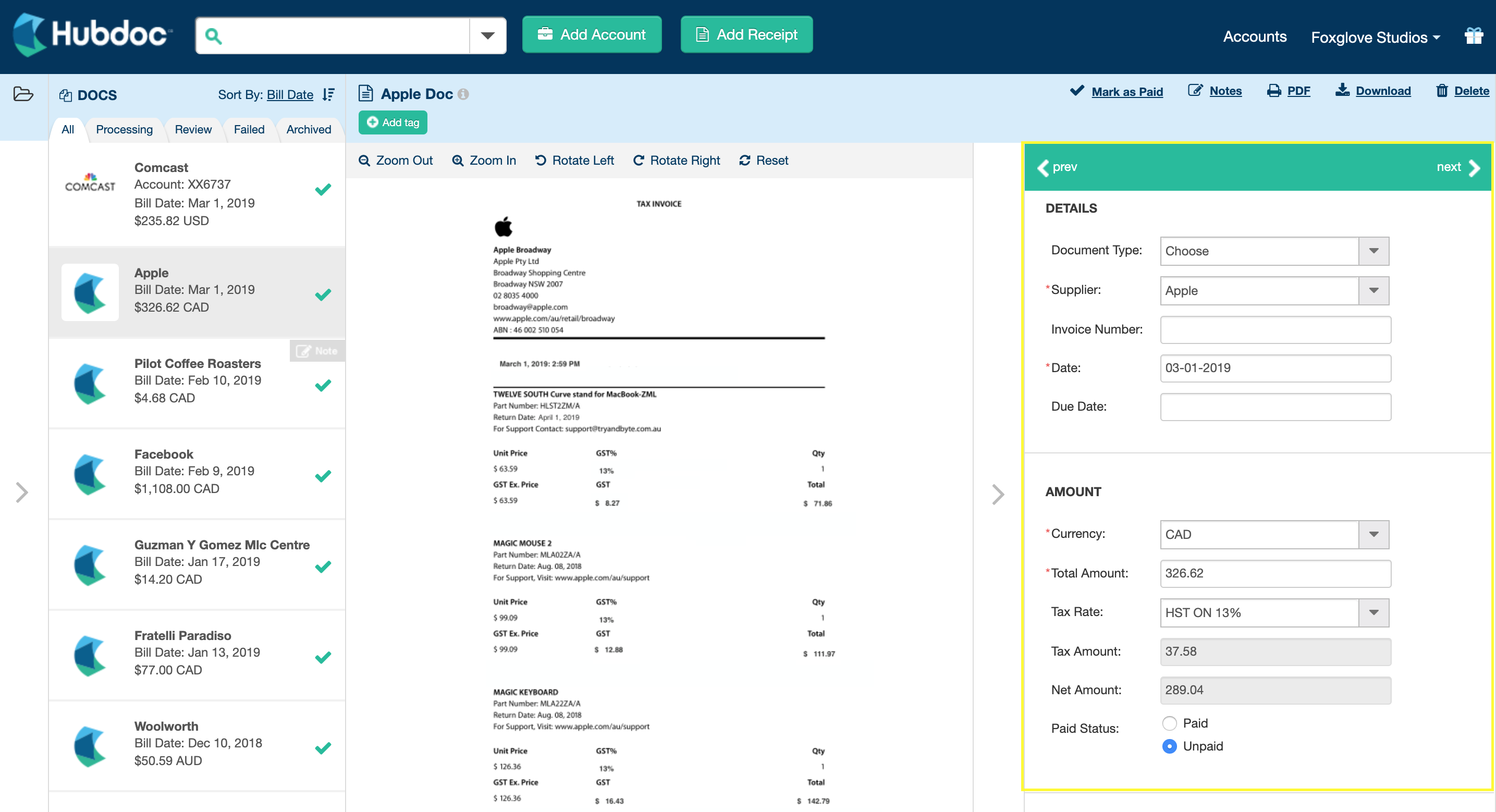 2. Scroll down to the Destinations section and click on the Multiple tab
This will open the line items window for your cloud accounting software.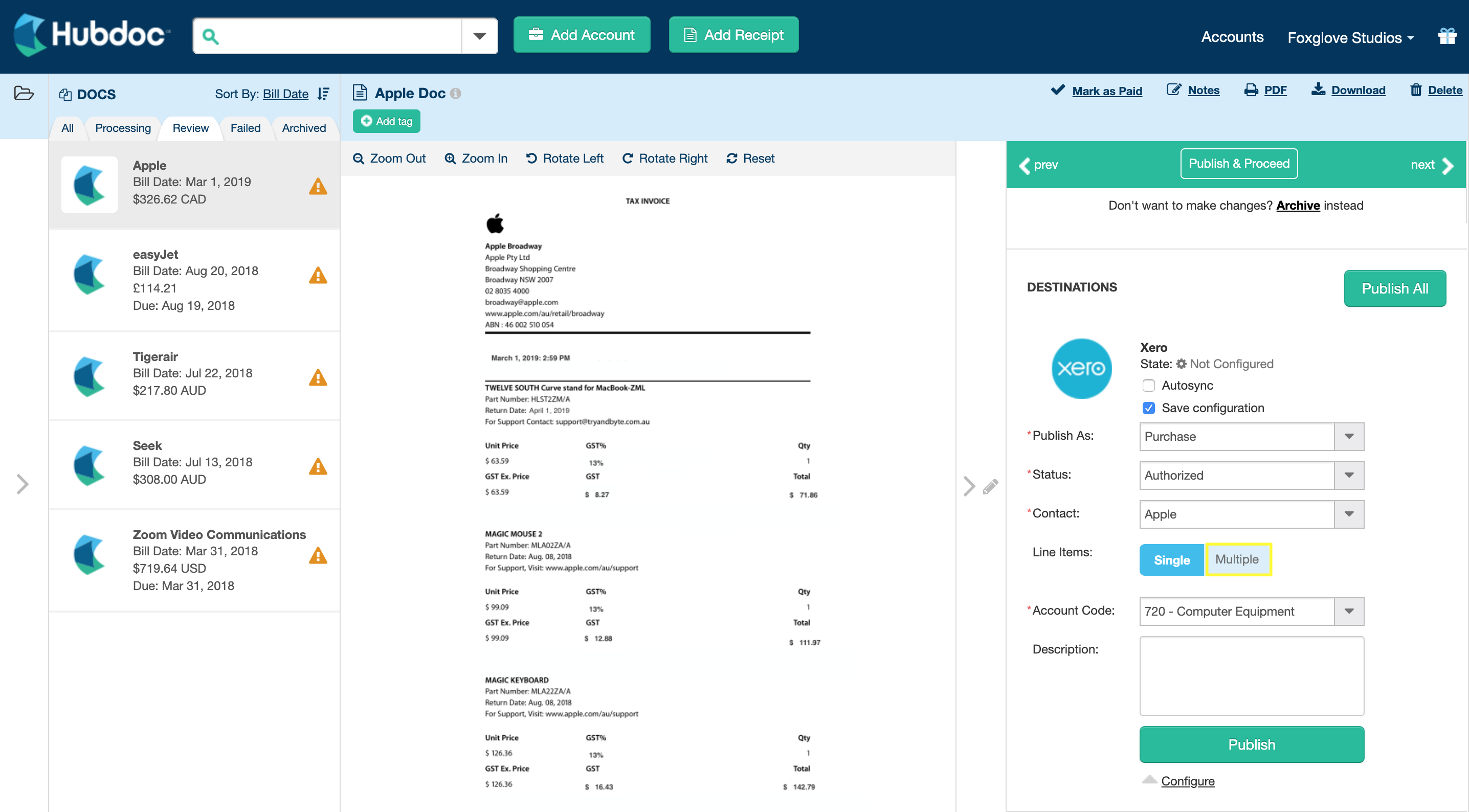 Note: this button will only be available if you have connected cloud accounting software, such as Xero, Quickbooks Online or Bill.com, to your Hubdoc account.
3. Enter your line item information
As you enter your line items, summary information will appear on the right-hand side of the window.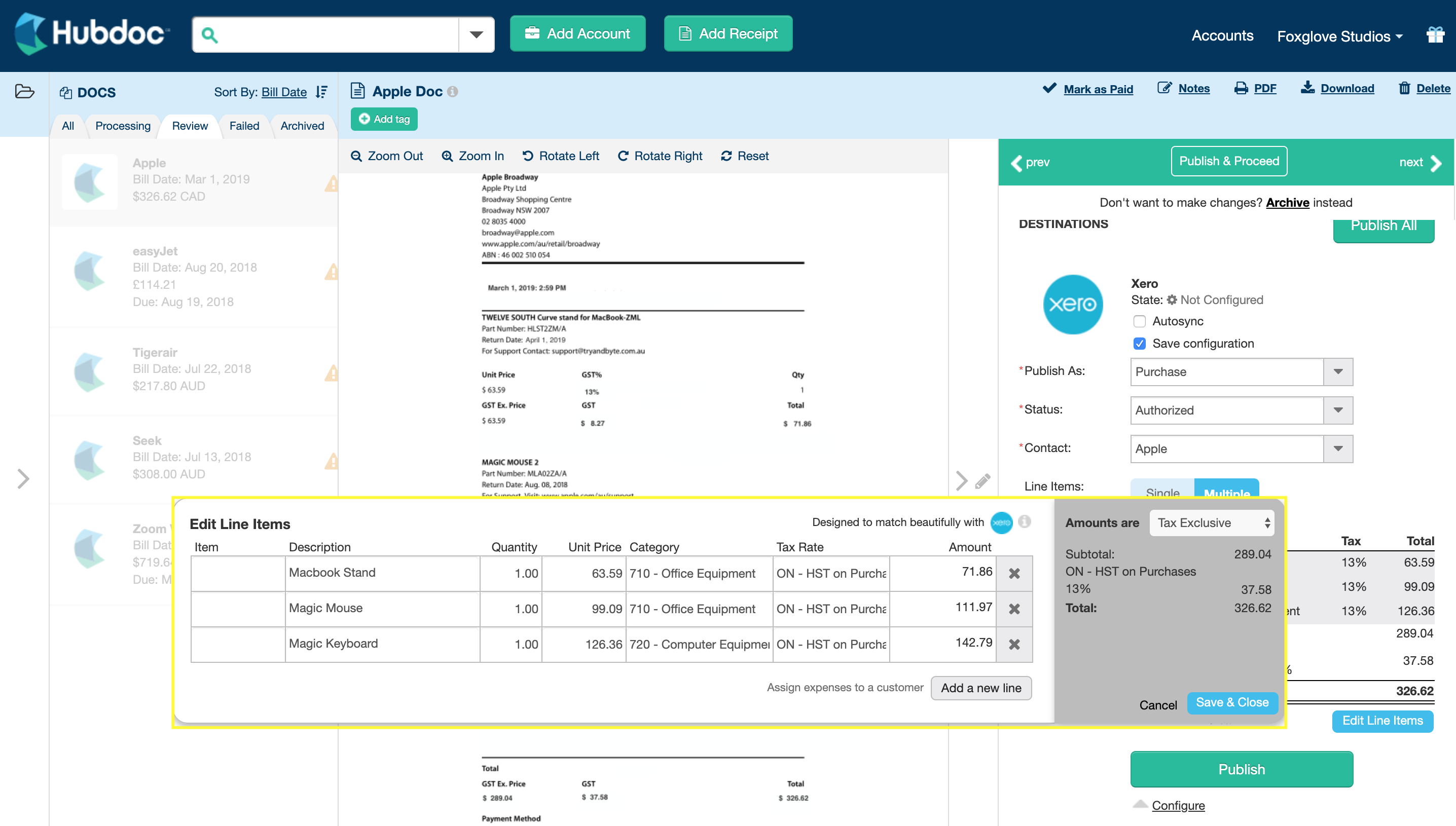 Tips:
The window is draggable, so you can move it as needed to see the relevant areas of your document

Data for fields such as customer, billable, location and tracking classes will be imported from your cloud accounting software into the window

When you have the window open, you will be able to scroll, but not modify, the fields in the Edit Data toolbar on the right

. To make changes to the Edit Data toolbar, you must cancel or click the Save and Close button first.

The line items window supports inventory items by importing your item data from your cloud accounting software.

Click here to read more about publishing inventory data

.

If you have taxes enabled, be sure to adjust the Tax Inclusive / Exclusive dropdown as needed.
4. Once complete, click Save and Close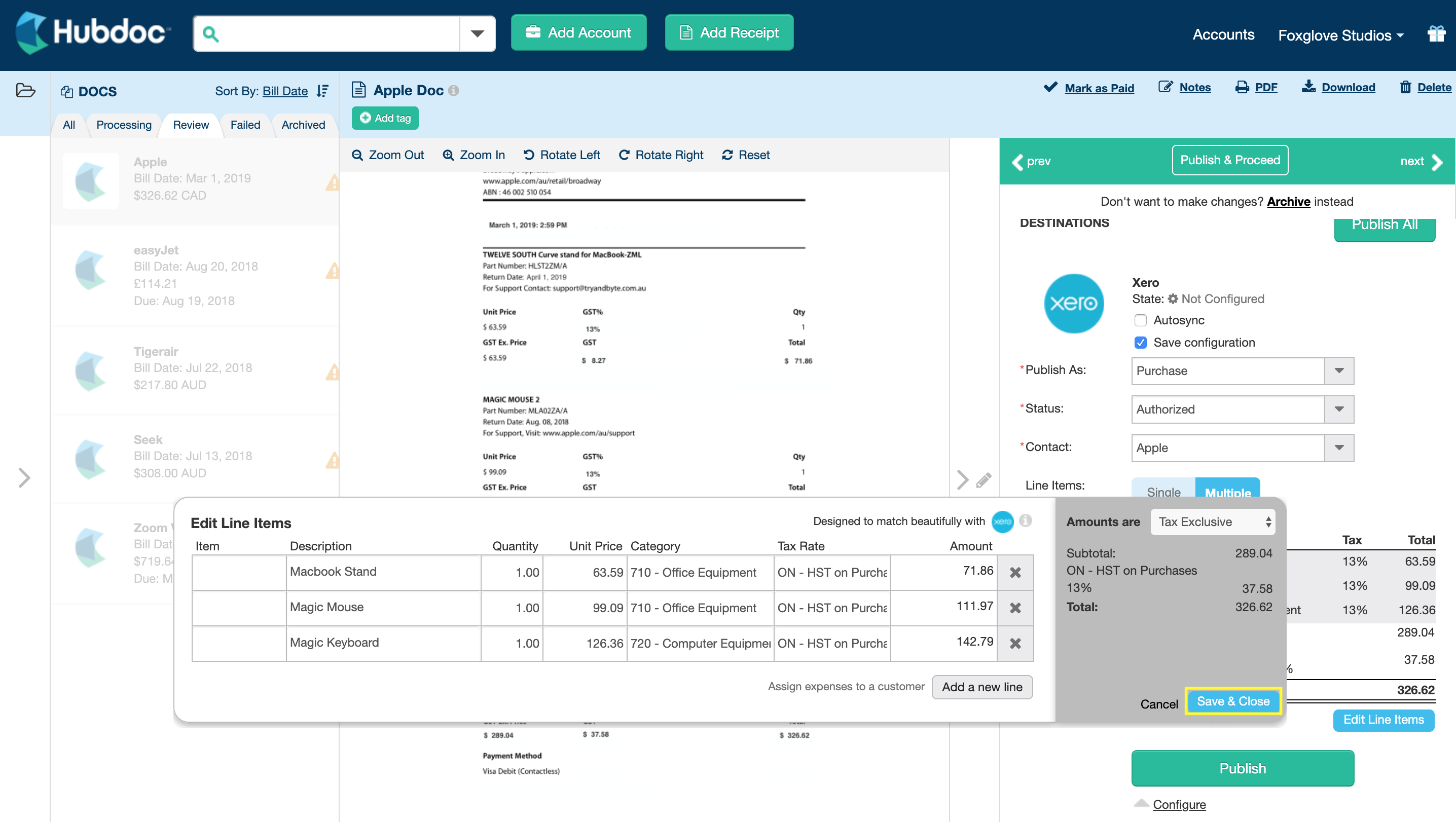 5. Use the summary view to review your line item details
Click "Edit Line Items" to make further changes.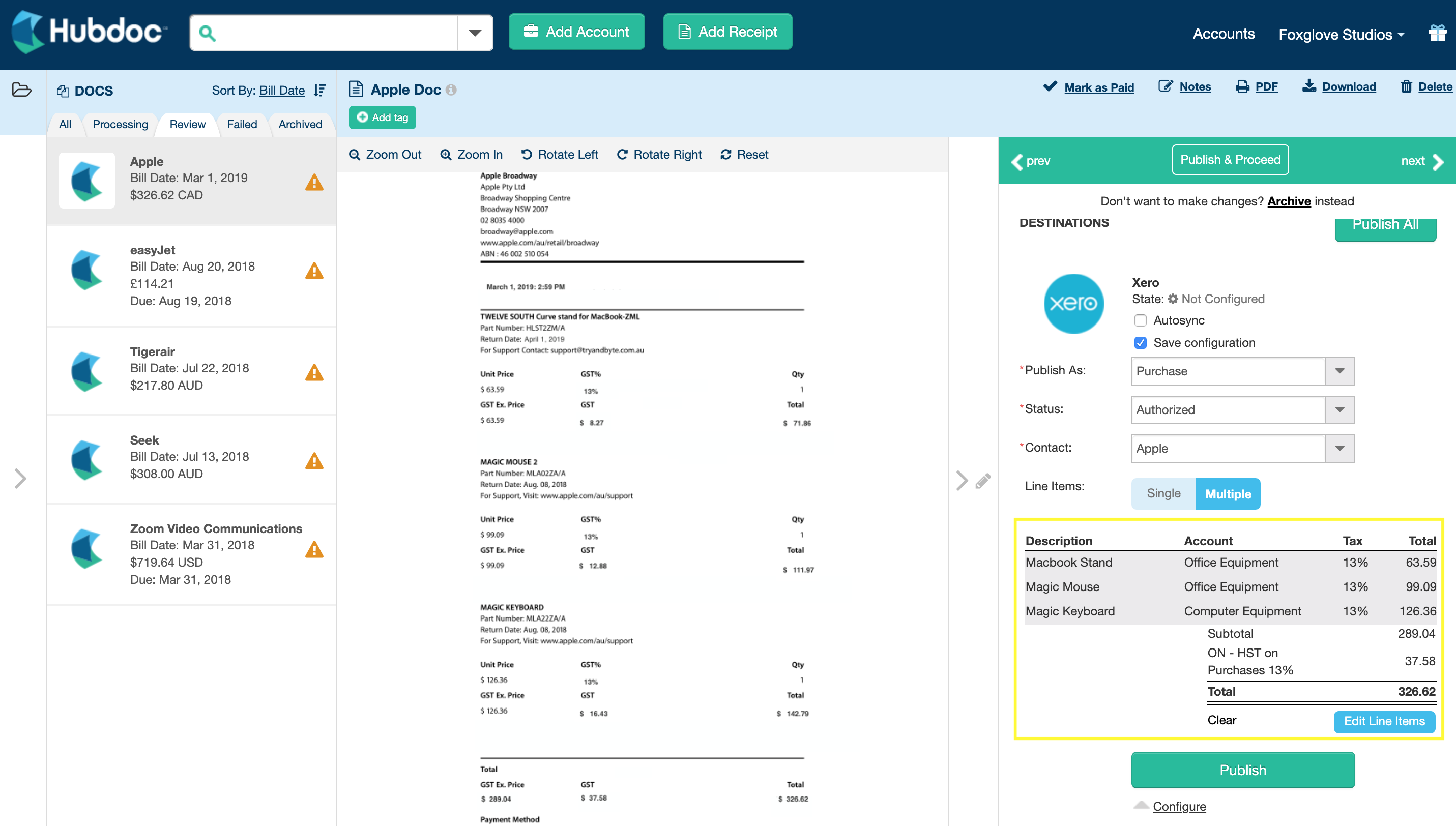 6. Publish your document
Click the Publish button to publish your document.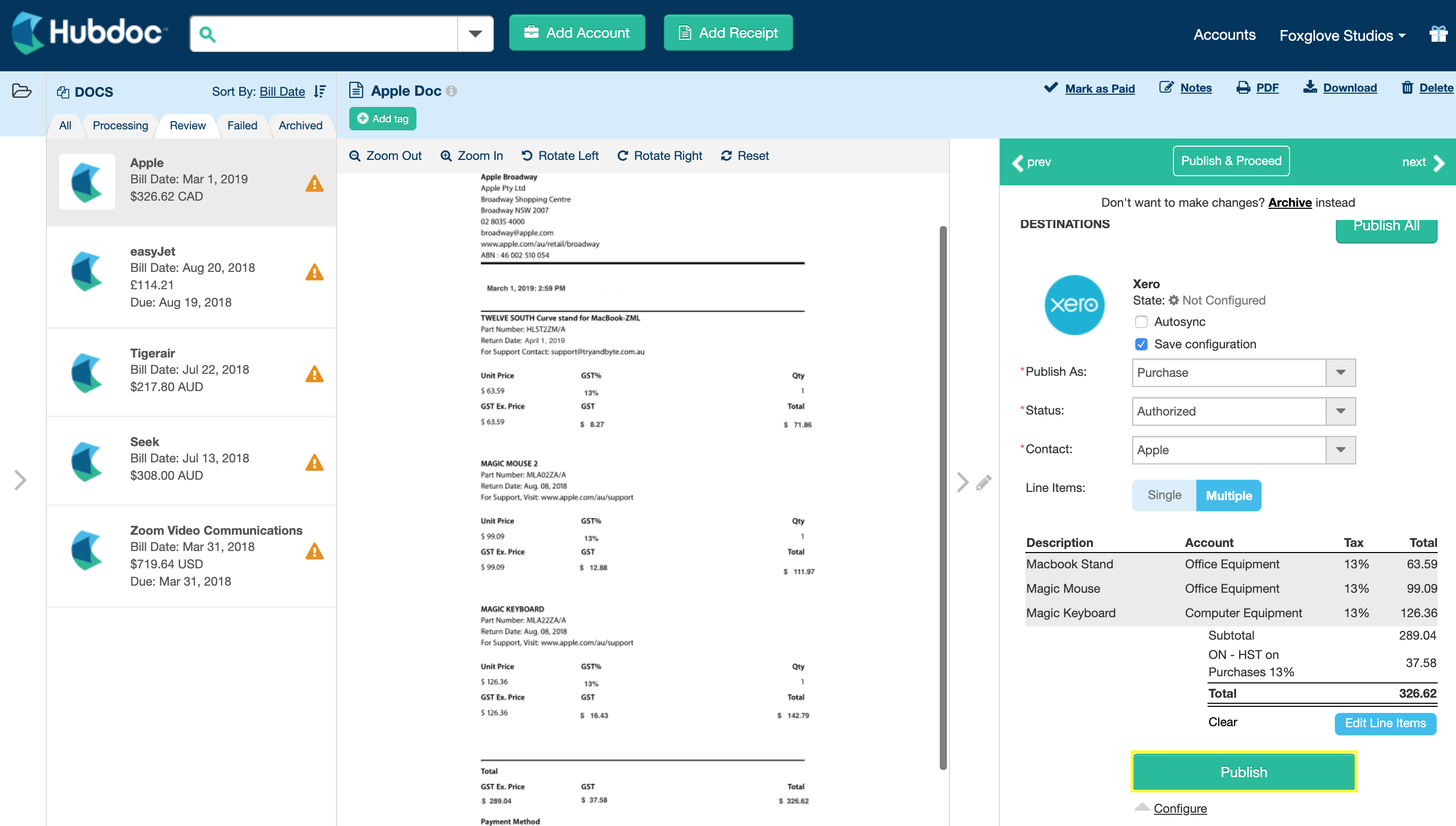 And that's it! Your transaction will arrive in your accounting software with multiple line items.